Once again it's time for Surname Saturday. I've finished all my great great grandfathers, so it's time to move back a generation This week I'm writing about my 3x great grandfather, Samuel Krehl Leedy, father of my 2x great grandmother Lillian Ainsley (Leedy) Hocker.
Fold3.com is providing free access to their Confederate records this month. My confederate ancestry is verrrry limited, but I thought I'd check it out. I found the enlistment papers for my 3x great grandfather James Benjamin Houdeshell.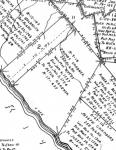 On 30 October 1860, Michael and Elizabeth Frantz of Swatara Township sold to Michael A Frantz 93 acres that had been part of a tract that Michael (the father) had inherited—along with his sisters Elizabeth and Mary—from their father Michael Frantz. Here's what I've learned about the family.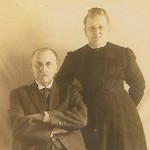 It's Saturday again and this week I'm remembering my great great grandfather Emanuel J. Wieder of Lehigh and Montgomery counties, Pennsylvania.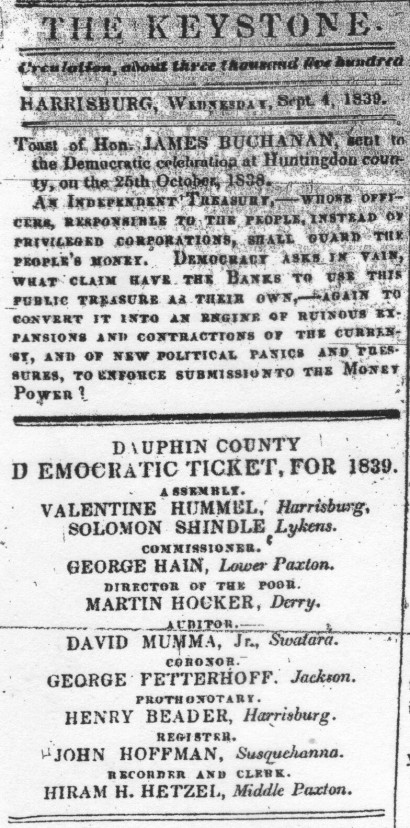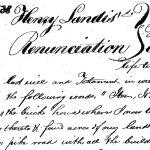 I found a deed that shows an association between Henry Landis Jr., son of Henry Landis of Swatara Township, and Benjamin and Martin Hocker. Could it be that this is the Henry Landis who married Martin's daughter Christianna Hocker?
A Christmas card arrived from my mother's first cousin once removed—a first cousin to both her mother and father—and in it was an unexpected Christmas gift.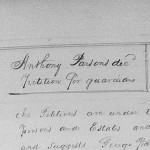 After learning that Anthony Parsons might be Sarah (Parsons) Leedy's father, I decided to see if I could find more information on him. From his tombstone, I know that he died in 1834. So, I decided to see if I could find any estate records for him on FamilySearch.org.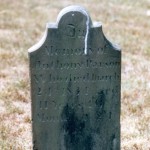 I've come to the realization lately that in my zeal for researching the Hacker/Hockers and Huber/Hoovers, there are quite a few of my family lines that I haven't done much work on. This weekend one of those lines opened up.
If you're familiar with William O. Wingeard's A German-American Hacker-Hocker Genealogy, you might have read the chapter on George Hocker (Frederick4, Johan Adam3, Christoph2, Stephen1). In it Bill freely admits that he had trouble continuing the family line from George and his wife Elizabeth. I'm not afraid to admit that he's causing me some consternation,… read more