I wrote previously about finding information that Adam P. Hocker, son of George and Margaret (Prevost) Hocker of Buckingham County, Virginia, had served in the Company E of the 20th Virginia Infantry (Lee's Guards) during the Civil War and died at the Battle of Rich Mountain. However, information I've recently located calls that into doubt…. read more
I've been focusing recently on some of my female ancestors for whom I have little or no information. With surnames like Leedy, Frantz, Landis and Hershey, these are well-established—and I would have thought—well-documented families. When it comes to my ancestors, not so much.

In working through my Hocker family research, I eventually come to George Hocker of Slate River Mills and his family. George's two eldest sons have provided me with more than their fair share of speculation and frustration. The 1850 census for District 2, Buckingham County includes George and his family:[1] The household was comprised of:… read more
Once again it's time for Surname Saturday. I've finished all my great great grandfathers, so it's time to move back a generation This week I'm writing about my 3x great grandfather, Samuel Krehl Leedy, father of my 2x great grandmother Lillian Ainsley (Leedy) Hocker.
Fold3.com is providing free access to their Confederate records this month. My confederate ancestry is verrrry limited, but I thought I'd check it out. I found the enlistment papers for my 3x great grandfather James Benjamin Houdeshell.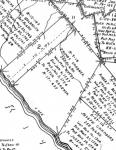 On 30 October 1860, Michael and Elizabeth Frantz of Swatara Township sold to Michael A Frantz 93 acres that had been part of a tract that Michael (the father) had inherited—along with his sisters Elizabeth and Mary—from their father Michael Frantz. Here's what I've learned about the family.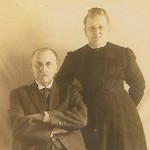 It's Saturday again and this week I'm remembering my great great grandfather Emanuel J. Wieder of Lehigh and Montgomery counties, Pennsylvania.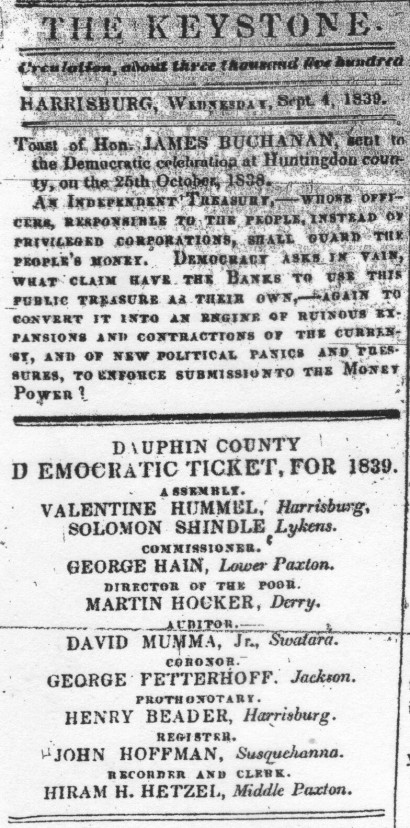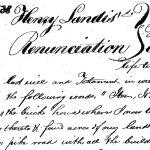 I found a deed that shows an association between Henry Landis Jr., son of Henry Landis of Swatara Township, and Benjamin and Martin Hocker. Could it be that this is the Henry Landis who married Martin's daughter Christianna Hocker?
A Christmas card arrived from my mother's first cousin once removed—a first cousin to both her mother and father—and in it was an unexpected Christmas gift.