At the age of 85 years, George Walker [died] at his residence at Marsh Creek, on Friday of last week. He was the father of twenty-six children. The funeral took place on Sunday.
Census records are an invaluable source of information for family historians and genealogists. They are a go-to, record-of-choice for me when I start new research. However, they only occur every ten years. That leaves a lot of time uncovered. Even if you're lucky and your research location includes state census records, there are still going… read more
Have you ever had the experience of researching the information you found in a family genealogy book and discovering that it was wrong?
William Wingeard determined that there was a problem with establishing George Hocker Jr.'s date of death. In this post I will examine the conflicting data he found and explain what my subsequent research revealed.
Today, I found the second reference to a Samuel Hocker associated with my Hacker-Hocker family. Another clue in the mystery of Christopher Hocker (ca 1776-?)!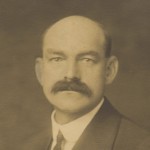 From Scotland to West Virginia Alexander Bonnington was born on 16 August 1875 in Durhamtown, Bathgate, Linlithgow, Scotland, the third son of Peter Purvis and Elizabeth (Buchanan) Bonnington.[1] He grew up in the lowlands of Scotland between Edinburgh and Glasgow. His father died on 16 September 1891 when Alexander was 16 years-old.[2] On 27 January… read more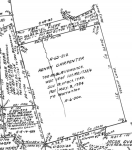 In rewriting the Hacker/Hocker genealogy, I've been trying to identify and make sense of the contemporary Fetter/Fehder/Feather/Vetter/Vehders living in the Warwick and Cocalico township in the late 1700s. There are at least two Henry Fetters that I need to clarify in the source data that I've found.
Almost 100 years ago on March 25th a factory fire in New York claimed 146 lives. The fire led to changes building codes, labors laws, union formations and politics. Now the final six unidentified victims have been identified.
I received an email a while back from a woman who was looking for information on a Jacob Hoover of Maryland and wondered if we were related. The short answer is "Yes," but not as initially thought.
Jacob Hacker was born 28 Sep 1803, probably in Lancaster county, Pennsylvania. He died 26 Jul 1873, probably in Lancaster county, and was buried in Emanuel Lutheran Church cemetery in Brickerville, Warwick township, Lancaster county, Pennsylvania. This is the church that my ancestor Johan Adam Hacker attended. About 1841 Jacob Hacker married Maria Krieg, daughter… read more