During genealogical research, it is common to come across terms which you may not understand—either because they are legal terms or because the context doesn't fit your understanding of the word(s). This can create difficulties in interpreting a document and fully understanding its implications for your ancestor and their family. Robert Baird (Bob's Genealogy Filing… read more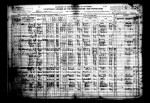 Last week I posted a photo of Levi F. Hocker from his day's in the Pennsylvania cavalry during the Civil War and mentioned that his brother Benjamin W. Hocker had supported his injury claim in his request for a pension in 1892. Going through the records I have on Benjamin W. Hocker, I realized that… read more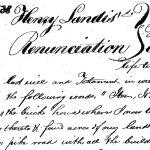 I found a deed that shows an association between Henry Landis Jr., son of Henry Landis of Swatara Township, and Benjamin and Martin Hocker. Could it be that this is the Henry Landis who married Martin's daughter Christianna Hocker?
Thanks to the Digital Public Library of America's blog post I found the German Digital Library. The goal of the library is "to offer everyone unrestricted access to Germany's cultural and scientific heritage, that is, access to millions of books, archived items, images, sculptures, pieces of music and other sound documents, as well as films… read more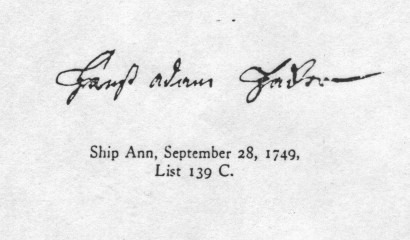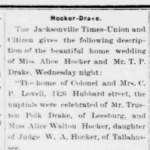 Newspapers are a wonderful resource for finding not only the genealogical date, but the also the details that make a person's life colorful. This week's find is a marriage announcement for Trusten P. Drake and Alice Hocker of Leesburg, Florda.
It's funny how a record that you dismissed as irrelevant—because it did not pertain to the person you were researching—can abruptly become relevant with additional research.
It's always great to find an photo or image of an ancestor or relative. This one was an unexpected find… and delight!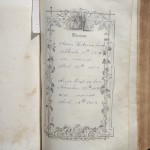 I was recently contacted by a reader who is in possession of Adam Hocker's family bible. I'm hoping to put him in touch with a living descendant.