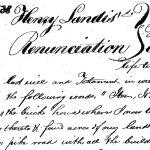 I found a deed that shows an association between Henry Landis Jr., son of Henry Landis of Swatara Township, and Benjamin and Martin Hocker. Could it be that this is the Henry Landis who married Martin's daughter Christianna Hocker?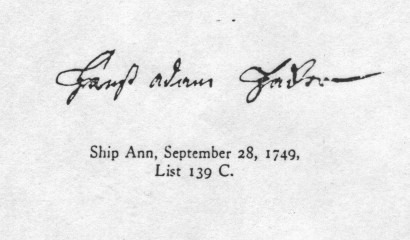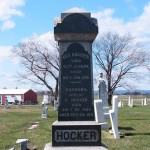 George Hocker, son of Martin and Christiana (Beinhauer) Hocker, was born 18 June 1806 in Dauphin County, Pennsylvania. He died 31 October 1886, likely in South Hanover Township, Dauphin County, Pennsylvania, and was buried in Union Deposit Cemetery.
If you're familiar with William O. Wingeard's A German-American Hacker-Hocker Genealogy, you might have read the chapter on George Hocker (Frederick4, Johan Adam3, Christoph2, Stephen1). In it Bill freely admits that he had trouble continuing the family line from George and his wife Elizabeth. I'm not afraid to admit that he's causing me some consternation,… read more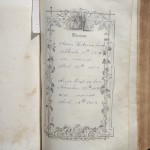 I was recently contacted by a reader who is in possession of Adam Hocker's family bible. I'm hoping to put him in touch with a living descendant.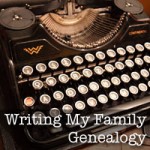 When I first considered writing the Hocker book, my vision seemed fairly simple. Since then it's expanded… and expanded.
Another family mystery, yet another man named Christopher (or Christian)! This time I'm trying to trace Christopher Hocker, son of Johan George and Anna Margaretha (Weidman) Hacker of Erdenheim, Whitemarsh Township, Montgomery County, Pennsylvania.
Have you ever had the experience of researching the information you found in a family genealogy book and discovering that it was wrong?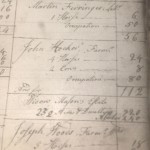 John Hocker's listing in the 1785 Whitemarsh Township, Montgomery County, Pennsylvania tax list.
William Wingeard determined that there was a problem with establishing George Hocker Jr.'s date of death. In this post I will examine the conflicting data he found and explain what my subsequent research revealed.