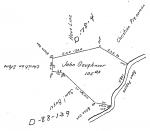 On 24 Jan 1733, John Goughnour warranted 105 acres on a branch of the Pequea in Conestoga (now Pequea) Township, Lancaster County, Pennsylvania, recorded in Lancaster County Warrants #G14. Three days later, John Taylor surveyed the property, noting it adjoined Christian Preaaman [sic], Have Line [sic], Christian Stone, and Samuel Buyer.[1] On 15 April 1761,… read more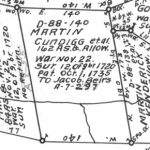 On 22 November 1717, Martin Kendig (Kendick, Kendrick, Cundigg) and John Herr (Heer) were warranted 5,000 acres in Lancaster County by the Proprietaries of Pennsylvania. They, in turn, transferred this land to their fellow immigrants. On the 12th of 9mo (November) 1720, four tracts on the Pequea were surveyed in the right of Martin Kendig… read more
Having written about how to use the online land records at the Pennsylvania State Archives, it's only fair that I provide examples of what each document entails. This example features the 1733 land warrant of Jacob Hoober for 210 acres on Pequea Creek. This piece of property sits south of Pequea Creek in present-day Providence Township.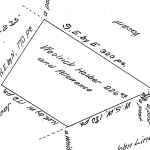 Last week's article for the "Along the Pequea" series, traced the land transactions of Hans Line's property. This week, we'll follow the transactions of his neighbor, Ulrich Huber.
About 1715 or 1716, Martin Kendig returned to Europe to convince other Mennonite families to come to Pennsylvania. On 22 November 1717, Martin Kendig & Co. (John Herr) were issued a warrant for 5,000 acres in Chester County. These 5,000 acres were surveyed in the following years to a number of immigrants in right of Kendig & Herr. This article includes a list of names and surveys and links to the online documents.
Starting off the "Along the Pequea" series is an article outlining the transfer of ownership for Hans Line's original patent tract on a branch of Pequea Creek in Conestoga (now Pequea) Township, Lancaster County, Pennsylvania from the patent date of 1735 through transactions by two of his great grandsons in the 1810s.
I've added two new indices to the warrantee maps for Strasburg and West Lampeter townships in Lancaster County, Pennsylvania.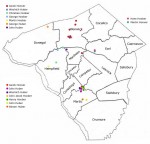 I'm in the middle project on the Huber/Hoover family, specifically looking at Lancaster County and Fayette County, Pennsylvania and Washington County, Maryland—with the likelihood of branching out to additional areas like Somerset County, Bedford County, Franklin County, Dauphin County… A big undertaking! I've started by looking at deeds and land warrants for Lancaster County. Being… read more
I'm always looking for new ways to research my family. Living in New England, I'm a long way away from sources of Pennsylvania information. So, I especially love to find FREE sources of information ONLINE. The Pennsylvania Historical & Museum Commission and State Archives usually have something good. In the past I've used the online… read more

This is the land warrant for one of Adam HACKER's properties in Cocalico township, Lancaster county, Pennsylvania. I originally found it at the Lancaster County Courthouse, but you can also find the warrant indices and copied Warrant book online at the Pennsylvania State Arcives website. I also found records for George HACKER, Adam's brother; Martin… read more