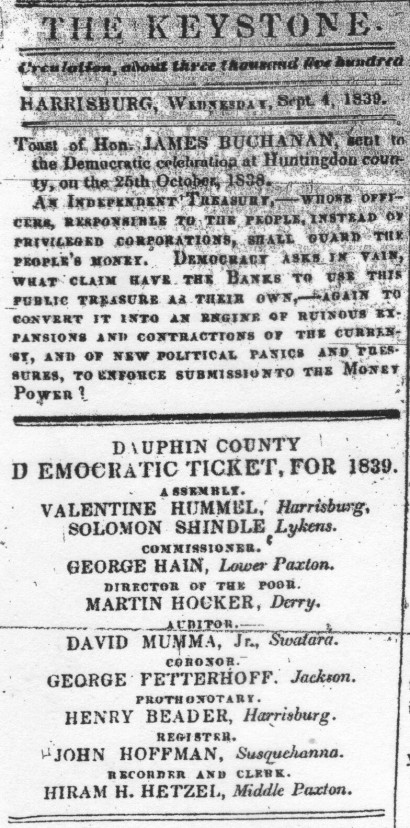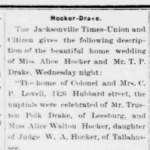 Newspapers are a wonderful resource for finding not only the genealogical date, but the also the details that make a person's life colorful. This week's find is a marriage announcement for Trusten P. Drake and Alice Hocker of Leesburg, Florda.
Almost 100 years ago on March 25th a factory fire in New York claimed 146 lives. The fire led to changes building codes, labors laws, union formations and politics. Now the final six unidentified victims have been identified.
157 years ago Edward J. Witmer, son of John and Rachael (Jones) Witmer, married Lydia Amanda Kline, daughter of Philip and Lydia (Markly) Kline.
Here's a transcription of the obituary of Herbert Hershey Hocker (1865—1946), son of Levi and Anna (Frantz) Hocker. Hershey married Sarah J. Bower, daughter of John and Amanda (___) Bower, 1 Apr 1906 in Yoe, Pennsylvania. [1] "H. Hershey Hocker Funeral services for H. Hershey Hocker, 554 Race Street, who died Tuesday night after a… read more