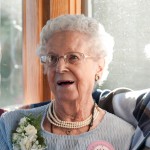 Yesterday was a sad day for my family. My grandfather's last surviving sibling—Betty Jean (Hocker) Wingeard—passed away at the age of 90 years 4 months and 3 days. Betty Jean was born 3 November 1923 in Harrisburg, Pennsylvania. She was the third daughter and fourth child (of five) of William Howard and Isabella Aitken (Smith)… read more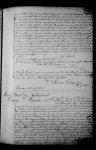 George Hocker of Swatara Township, Dauphin County, Pennsylvania, wrote his last will and testament on 13 September 1873 and it was proven one month later on 14 November. Here is a transcript of that will.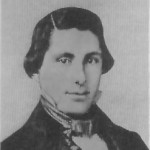 My 3x great-grandfather Levi Hocker was born on 17 January 1824, most likely in Swatara Township, Dauphin County, Pennsylvania. His life came to a sad and mysterious end on 31 October 1876.
My 3x great grandmother Susan L. (Mulhollan) Force was the daughter of John and Emily (Boileau) Mulholland. She was allegedly the granddaughter of Rudolph and Mary (Weirham) Mulhollan, who left Pennsylvania in 1832 and settled in Ohio. This post shows what I found when I went looking for them.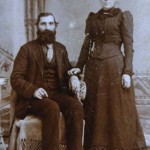 I've heard family stories about an ancestor who fought on both sides during the Civil War, but I didn't really believe it. Two brothers fighting on opposite sides? Yeah, okay. But one man fighting for both sides over the course of the war? Seemed a little far-fetched. And yet, I think that's exactly what my great great grandfather James Benjamin Houdeshell did.
For some reason, I've been thinking about my great grandmother Nora (Houdeshell) Hoover a lot recently. I never had a chance to meet her, but from the few stories I've heard, I think I would have loved her. So, I thought I'd start my 52 Ancestors series writing about her.