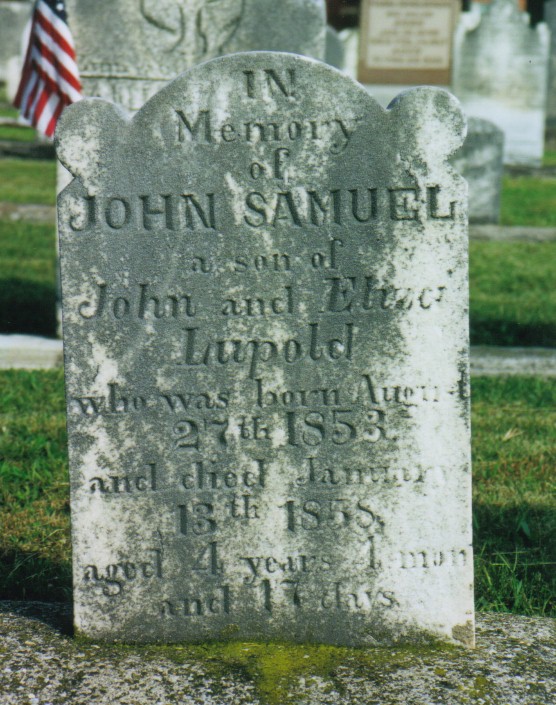 John Samuel LUPOLD was the son of John LUPOLD (1823—1853) and Eliza (HACKER) LUPOLD HARTZ (1830—1859). He was born 27 Aug 1853 and died 13 Jan 1858 at the age of 4 years, 4 months and 17 days. He was possibly named for his father and grandfather (Samuel HACKER).
Cite This Page:
Kris Hocker, "Tombstone: John Samuel Lupold (1853—1858)," /genealogy the genealogy & family research site of Kris Hocker, modified 25 Dec 2010 (http://www.krishocker.com/tombstone-john-samuel-lupold-1853%e2%80%941858/ : accessed 29 Aug 2015).
Content copyright © 2010 Kris Hocker. Please do not copy without prior permission, attribution, and link back to this page.