Archives by date
You are browsing the site archives by date.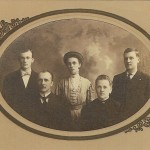 A family portrait of the Emanuel J. Wieder family of Pennsburg, Pennsylvania, circa 1905.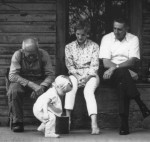 Here's a photo of 3 generations: Clyde Hoover, his son-in-law, grand-daughter-in-law, and great grand-daughter Kris Hocker (yeah, that's me!), circa 1971.
Almost 100 years ago on March 25th a factory fire in New York claimed 146 lives. The fire led to changes building codes, labors laws, union formations and politics. Now the final six unidentified victims have been identified.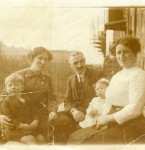 Going through the family photos, I came across another photo labeled as Jessie. A photographic clue as to the identity of "Aunt Jessie."
I have a few photos that likely belonged to my paternal great-grandmother Isabella Aitken (Smith) Hocker or her mother Eliza Craig (Bonnington) Smith. Most of them are not labeled, but even the ones that are don't actually tell me enough to identify the people in them. And, of course, everyone who might know has long since passed away.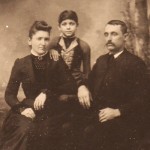 A portrait of the Henry D. Snyder family of East Greenville, Pennsylvania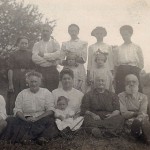 It's amazing what you find when you go looking. I was rescanning some photos that are already on the site and came across this photo and several others that were obviously taken on the same day.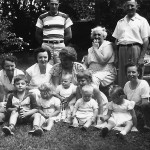 A Hocker family photo taken of the Will and Isabella (Smith) Hocker family at their home on 17 Aug 1950. It includes all their children and grandchildren.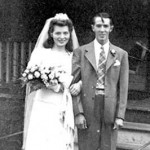 Today's Fearless Females entry is about how my parents, and grandparents met and married.
In a previous post I wrote about connections some of my Hoovers had with the Shockey family of Washington County, Maryland. In reviewing the PDF file of Maryland Historical Magazine, volume 13, number 3, I found reference to the Shockeys again. This time in relation to counterfeit money during the Revolutionary War. I'd read about… read more