Census records are an invaluable source of information for family historians and genealogists. They are a go-to, record-of-choice for me when I start new research. However, they only occur every ten years. That leaves a lot of time uncovered. Even if you're lucky and your research location includes state census records, there are still going… read more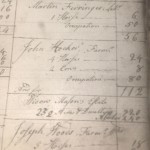 John Hocker's listing in the 1785 Whitemarsh Township, Montgomery County, Pennsylvania tax list.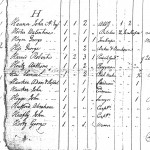 The 1792 tax valuations from Harrisburg, Pennsylvania for Adam, Christopher and John Hocker, three of the sons of Johan Adam Hacker of Lancaster County, Pennsylvania.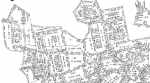 An examination of Martic Township, Lancaster County tax lists available for the years 1751 through 1772 shows the following Hoovers in the township.