I've been working on the narrative for Martin Hocker (1768-1862) for my A Hacker-Hocker Family recently and I realized that I don't have much information on his daughter Christianna, born 24 Nov 1808, who married Henry Landis.1
Henry is a common first name in the Landis family; so I'm reviewing documents and trying to piece information together. In my search of Dauphin County deeds, I found the following document.2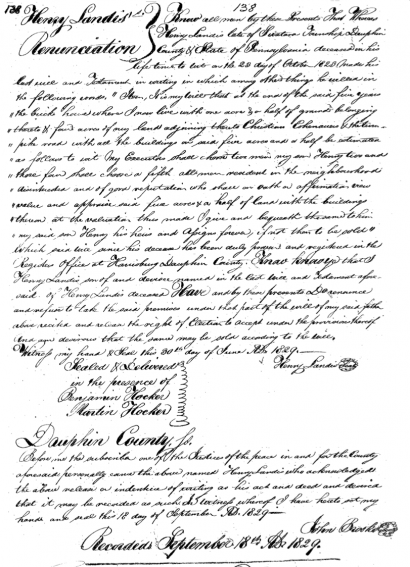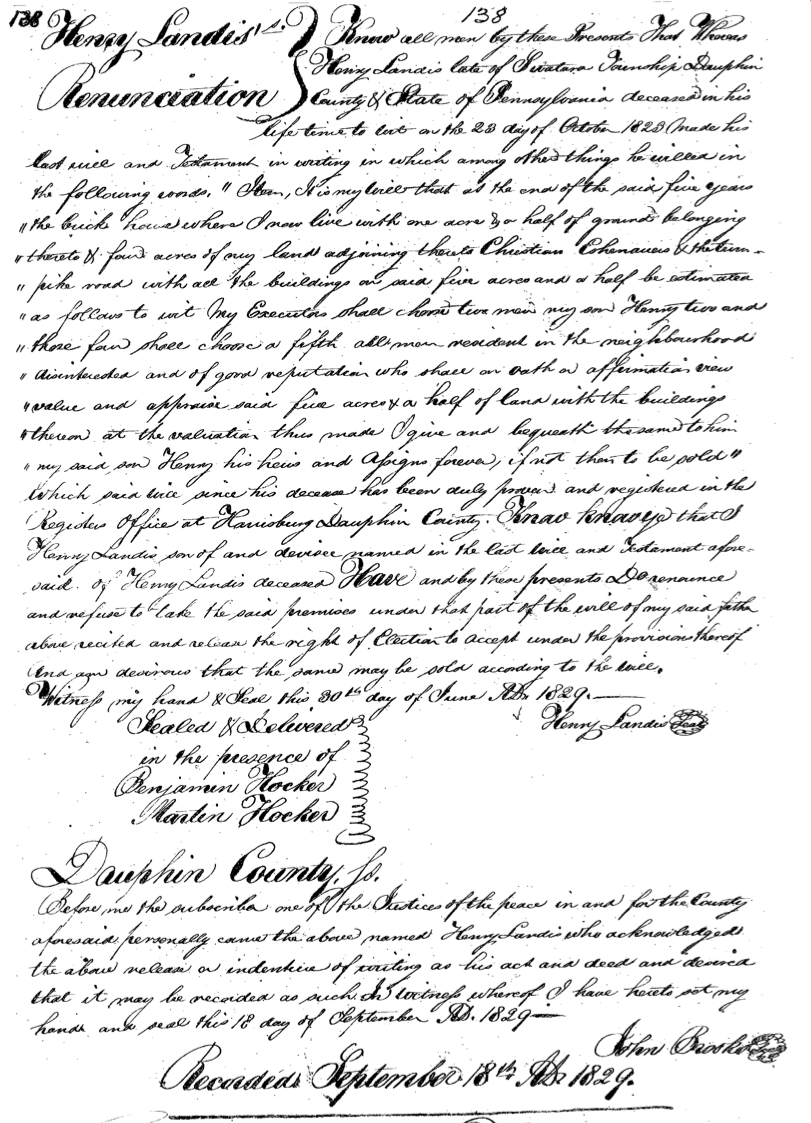 In it Henry Landis refused to take the property his father—Henry Landis Sr. of Swatara Township—left to him in his will. A standard enough document. But what caught my eye were the witnesses—Benjamin and Martin Hocker!
Benjamin Hocker was most likely the youngest son of Johan Adam Hocker Jr. of Derry Township. His older brother George—my 4X great grandfather—married Mary Magdalena Landis, daughter of Henry Landis Sr. of Swatara township, on 2 Mar 1819.3
I thought at first that Martin Hocker was likely the son of Martin Hocker Sr. of Derry Township. But then I did the math. Martin Jr. would have been only 17 in 1829. It's far more likely that he was actually Martin Hocker Sr. If so, then it's quite possible that this is the Henry Landis who married Christianna Hocker, Martin's daughter, on 18 Oct 1825.4
While this doesn't actually prove that this Henry married Christianna Hocker—there's no mention of her in the deed—it does prove that Henry Landis Jr. was associated with Benjamin Hocker and Martin Hocker by June of 1829.