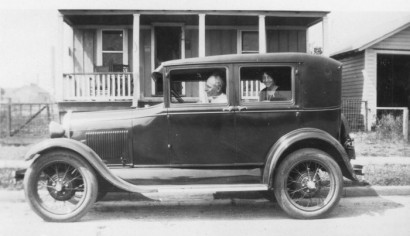 Charles and Edith (Early) Seltzer mugging it up in their automobile. Charles was the son of Dr. Henry Hocker and Susan (Arnold) Seltzer.
Photo courtesy of Jessica Bell
Cite This Page:
Kris Hocker, "Photo: Charles and Edith Seltzer," /genealogy the genealogy & family research site of Kris Hocker, modified 4 Jan 2010 (http://www.krishocker.com/photo-charles-and-edith-seltzer/ : accessed 2 Aug 2015).
Content copyright © 2010 Kris Hocker. Please do not copy without prior permission, attribution, and link back to this page.