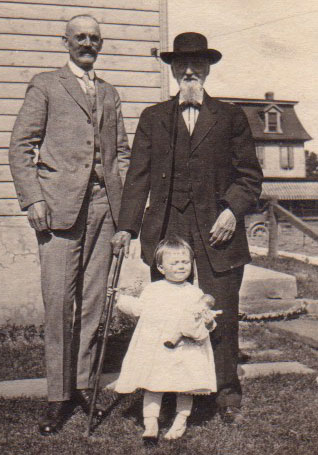 A photo of Dr. Charles Theodore Waage  and his daughter Mary Catherine. Not sure who the second man is, possibly his father Rev. Caius Frederic Sophus (aka Guy Frederick) Waage.
Cite This Page:
Kris Hocker, "Photo: Dr. Charles Waage and child," /genealogy the genealogy & family research site of Kris Hocker, modified 4 Jan 2010 (http://www.krishocker.com/photo-dr-charles-waage-and-child/ : accessed 27 Aug 2015).
Content copyright © 2010 Kris Hocker. Please do not copy without prior permission, attribution, and link back to this page.