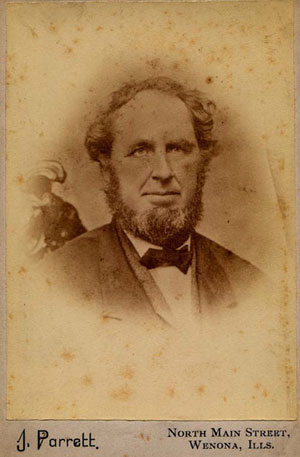 George Washington Hocker, born 16 Aug 1814 in Ohio, died 21 Dec 1877 in Montgomery county, Pennsylvania, was the son of Christopher Hacker who, finding himself in debt, left Pennsylvania about 1808. The son returned to Pennsylvania, but nothing more is known about the father.
Photo courtesy of Virginia Goff

Cite This Page:
Kris Hocker, "Photo: George W. Hocker," /genealogy the genealogy & family research site of Kris Hocker, modified 4 Jan 2010 (http://www.krishocker.com/photo-george-w-hocker/ : accessed 1 Aug 2015).
Content copyright © 2010 Kris Hocker. Please do not copy without prior permission, attribution, and link back to this page.