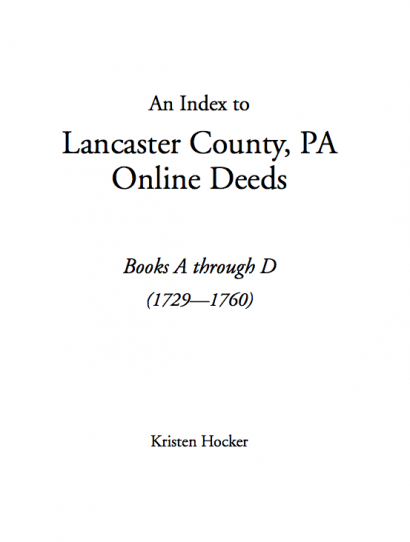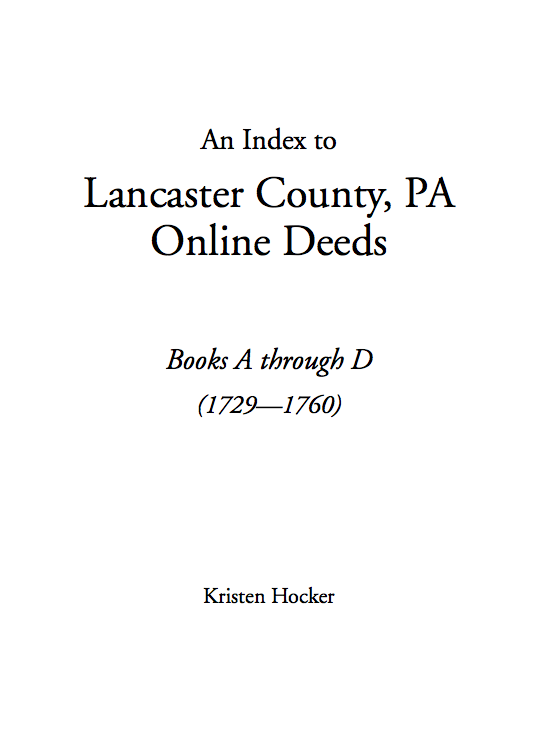 I've finally finished formatting my newest publication, An Index to Lancaster County, Pennsylvania Online Deeds for deed books A through D. Now I need to decide how to publish it.
It's currently best formatted for distribution via book (aka print) or PDF. The names and deed information are laid out in a table for the starting letters of the surnames. Works great for these formats but won't work for an ePub. Since the index is for the online deeds—meaning people can use them from home—I wonder if it makes sense to publish for ePub or not. Or even for print. PDF might be enough for when you're working at your computer…
What do you think? Does anyone searching for deeds from Lancaster County have a preference? Post a comment and let me know.