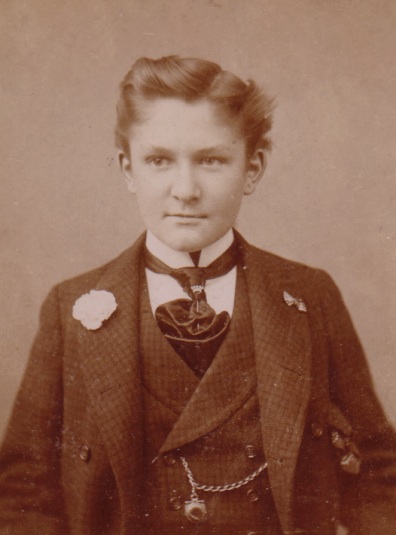 The next installment in the Unidentified Pennsylvanians series features a portrait of a young man. He may have lived in Montgomery County, Pennsylvania in the early 20th century and been a friend or family member of the Greulich, Wieder, Waage, Snyder, or Witmer families.
For more photos visit the Unidentified People photo gallery.
Wordless Wednesday: A Young Man is a post from /genealogy
Copyright © 2011 Kris Hocker
Cite This Page:
Kris Hocker, "Wordless Wednesday: A Young Man," /genealogy the genealogy & family research site of Kris Hocker, modified 29 Aug 2011 (http://www.krishocker.com/wordless-wednesday-a-young-man/ : accessed 12 Mar 2014).
Content copyright © Kris Hocker. Please do not copy without prior permission, attribution, and link back to this page.