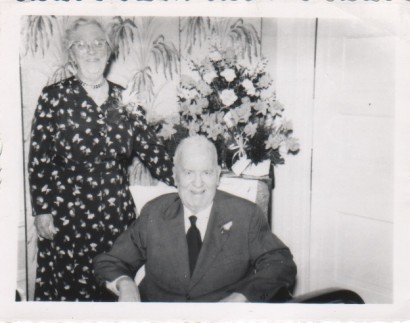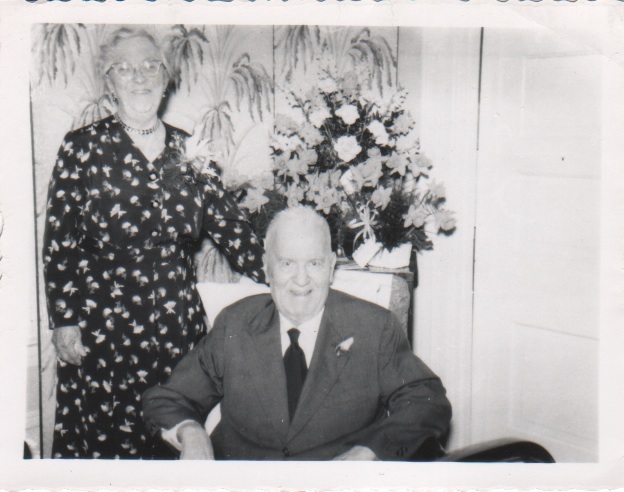 In honor of my great-grandparents wedding anniversary next Tuesday, April 19th…
Edwin J. Wieder, son of Emanuel J. and Alavesta (Dillinger) Wieder, married Mary Catharine "Mae" Waage, daughter of Dr. Charles Theodore and Lydia S. (Eshbach) Waage, on 19 Apr 1905 at Dr. Waage's home in Pennsburg, Montgomery County, Pennsylvania. The couple had 55 years together before Edwin's death on 22 Jan 1960 at age 79. Mae lived another ten years, dieing on 28 Nov 1970 at age 93.
The photo shows them on the 50th wedding anniversary on 19 Apr 1955. Their anniversary was written up in the Town and Country on 20 Apr 1955.