Archives by date
You are browsing the site archives by date.
In honor of St. Patrick's Day, I thought I'd point out some excellent sources for Irish genealogy research. Ancestry The 24/7 Family History blog article, Irish Database at Ancestry.com points out several of their most popular Irish databases. You must have a WorldDeluxe membership in order to use them, but I usually find at least… read more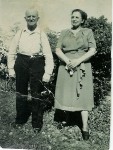 Christian Millard Hershey married Sarah Frances Hocker, daughter of Henry Landis and Mary A. (Shenk) Hocker on 15 Sep 1910 in Hockersville, Derry township, Dauphin county, Pennsylvania. Photo courtesy of Jessica Bell
Sometimes during your research you come across families with the same surname you're researching, but you don't know how or if they fit into your family. The family of Adam and Eve (HAMAKER) HOCKER is one such family. Originally, William Wingeard attributed Adam as a son of John and Christianne Catharine (STEIRLING) HOCKER—primarily, I believe… read more
Family researchers are no longer limited to traipsing through cemeteries in order to find family grave sites and burial information. Now you can find much of that information online.
Ancestry.com has added five Florida state censuses to their online collection: 1867, 1875, 1885, 1935, and 1945.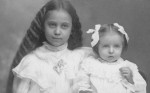 Elizabeth and Violet Seltzer, daughters of Charles Augustus and Rebecca (Boyer) Seltzer. Charles Seltzer was a craftsman, a harnass maker. Photo courtesy of Jessica Bell
Henry Uhland Seltzer, son of Philip and Maria (Uhland) Seltzer, was born 15 Jun 1824 and died 25 Nov 1897. He was buried in the Palmyra Cemetery. He married Anna Hocker, daughter of Martin and Barbara (Smith) Hocker, 12 Dec 1850 in Harrisburg. Photo courtesy of Jessica Bell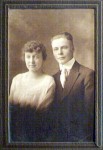 Mary Crum Hocker, daughter of Samuel Augustus and Amanda Elizabeth (Crum) Hocker, married Lloyd Stickel, son of Nathan E. and Mayme (Hill) Stickel, about 1920 in Illinois. Photo courtesy of Debbie Brown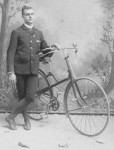 Benjamin Franklin Seltzer, son of Henry Uhland and Anna (Hocker) Seltzer, was born 1 Apr 1861 and died 9 Oct 1949. He married three times: first Elizabeth Litzenberger, second Katie Bealer, and third Matilda Sanders. Photo courtesy of Jessica Bell
I am seeking to prove that the John Hacker, who married the two Musser daughters, was in fact the eldest son of Frederick and Catharina (Fuchs) Hacker. I am also seeking additional information on the children of John and Salome (Musser) Hacker and John and Susanna (Musser) Hacker.