Archives by date
You are browsing the site archives by date.
Today's Fearless Females entry is about the marriages of my great grandparents: Elmer and Lillian (Snyder) Greulich, Edwin and Mary (Waage) Wieder, Will and Isabella (Smith) Hocker, and Clyde and Nora (Houdeshell) Hoover.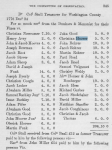 I was recently going through the stacks of materials distributed around my "office" when I came across a document I'd ordered from PERSI—"Proceedings of the Committee of Observation for Elizabeth Township District [Washington County]" from the Maryland Historical Magazine, Volume 13. I had ordered this because copies I had made at the Pennsylvania State Library… read more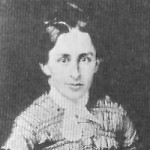 I've always been told that I was named after a German actress. So, I've never had any expectation that it was a family name. Until my family moved to New England when I was 10, I'd never even met anyone with the first name Kristen and even then it was more often spelled Kristin. There… read more
In March our thoughts turn to Ireland—and where else would they be with St. Patrick's Day coming up? So, this announcement is rather timely! If you've got ancestors from Donegal, listen up…
FamilySearch. org has added new records for Brazil, England, India, Italy, Nicaragua, Spain, Wales and the United States.