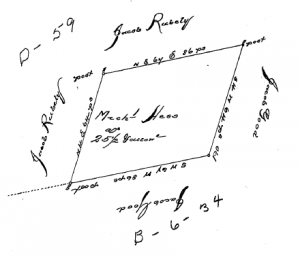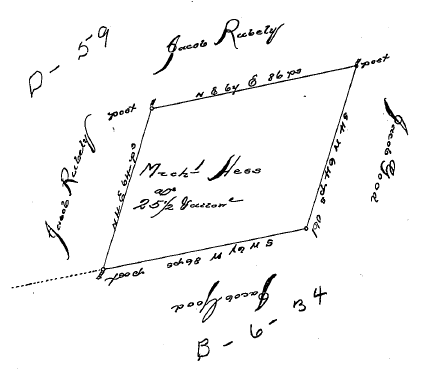 In my last post, "From Deed to Land Warrant and Back Again," I found that John Huber had patented 25 acres in Conestoga in right of Michael Hess and surveyed a 110-acre tract that he had purchased from Jacob Eshleman. My next step was to determine what happened to this tract. Did John sell it or perhaps leave it to his heirs?
I was unable to locate a deed of sale from John Hoover. However, I found two deeds documenting the later sale of these tracts. One deed was from Leonard May for a mortgage on the property from Joseph Cauffman.1 May had purchased the land from Daniel Keeports of Lampeter Township in 1765. The second was from Daniel Keenports, selling the land to David Hess.2 Leonard May and his wife Christina had sold the land back to Keeports/Keenports on 23 August 1768.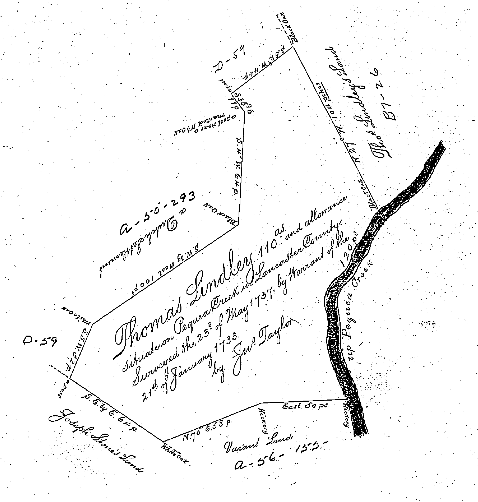 While there is no explicit mention of John Hoover in these documents, the description of the properties is a match to those previously owned by John Hoover. He had apparently either sold the tracts to Daniel Keeports—or someone who then sold it to Daniel Keeports—sometime before 10 January 1765 when Keeports sold it to Leonard May.
John—presumably this one—had inherited his father's land up the Pequea in Conestoga Township in 1757.3 He, then, sold this property on 10 Oct 1767 to Melchoir and Anna (Good) Brenneman.4 It is believed he left the county soon after.