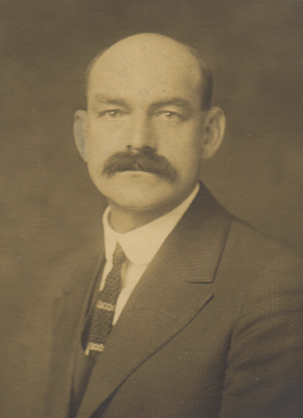 Alex Bonnington, b. 16 Aug 1875, Bathgate, Linlithgow, Scotland and died Feb 1964 in Nebraska. He came to the United States before 1920 and settled in South Charleston, West Virginia.
Cite This Page:
Kris Hocker, "Photo: Alexander Bonnington," /genealogy the genealogy & family research site of Kris Hocker, modified 4 Jan 2010 (http://www.krishocker.com/photo-alexander-bonnington/ : accessed 2 Sep 2015).
Content copyright © 2010 Kris Hocker. Please do not copy without prior permission, attribution, and link back to this page.