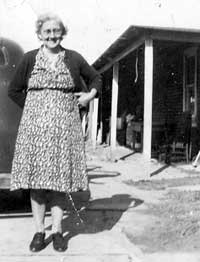 Lovina (Force) Houdeshell, the daughter of Jefferson and Susan (Mulhollan) Force, married George W. Houdeshell 20 Jun 1890 in Centre County, Pennsylvania. The couple resided in Snow Shoe and Burnside townships.
Cite This Page:
Kris Hocker, "Photo: Lovina (Force) Houdeshell," /genealogy the genealogy & family research site of Kris Hocker, modified 4 Jan 2010 (http://www.krishocker.com/photo-lovina-force-houdeshell/ : accessed 4 Sep 2015).
Content copyright © 2010 Kris Hocker. Please do not copy without prior permission, attribution, and link back to this page.