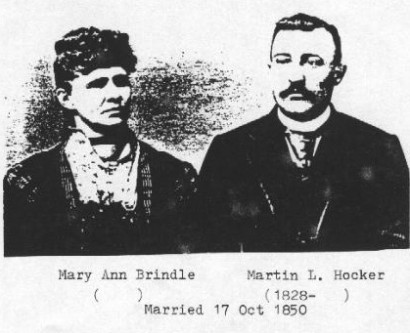 Martin Luther Hocker, son of Johannes and Elizabeth (Henry) Hocker, married Mary Ann Brindle 17 Oct 1850 in Carlisle, Pennsylvania. The couple later moved to Bourbon County, Kansas.
Photo courtesy of Elizabeth Hoke
Cite This Page:
Kris Hocker, "Photo: Martin and Mary Ann Hocker," /genealogy the genealogy & family research site of Kris Hocker, modified 4 Jan 2010 (http://www.krishocker.com/photo-martin-and-mary-ann-hocker/ : accessed 2 Sep 2015).
Content copyright © 2010 Kris Hocker. Please do not copy without prior permission, attribution, and link back to this page.