Here's the second installment in my Unidentified Pennsylvanians series. This photo features three children most likely from the Montgomery County, Pennsylvania area in the early 20th century. More unidentified photos can be found in my Unidentified People gallery.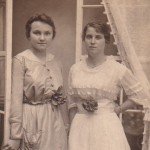 Starting this week I'm starting a new photo series—Unknown Pennsylvanians. Amongst the photos I inherited from my maternal grandparents were a whole slew of photos of people that no one in the family can identify. Since none of them are labeled with names, I'm going to post them in a gallery here on my website… read more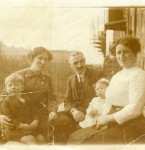 The back says: "Taken a week past Sunday when up. That is Roy [Rog] next door sitting on Crissie's knee" and also "Peter Chrissie May Jessie & a little boy that always with May."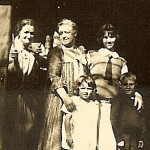 A photo taken at the Hocker hunting camp in Perry County, Pennsylvania circa 1924. I'm not completely certain of the folks in the photo, but I think it's—Isabella (Smith) Hocker, Lillian (Leedy) Hocker, unknown teenager [possibly Lillian or Ethel Allen], Anna Hocker, William Hocker, Bonnie Hocker and Betty Jean Hocker.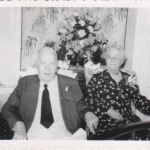 In honor of my great-grandparents wedding anniversary next Tuesday, April 19th…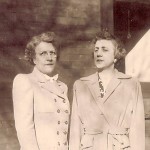 A Greulich family photo of Verna L. (1898-1980) and Alma M. (1893-?) Greulich, daughters of Morris Linton Greulich, taken circa 1929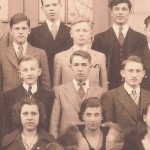 A class photo taken circa 1936 in front of the William Penn High School in Harrisburg, Pennsylvania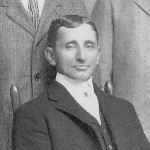 Albert Curtin Hocker family portrait taken presumably in the early 1900s.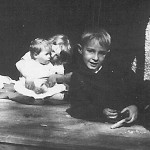 This is one of my favorite photos of my grandfather, William Hocker. His expression seems to speak volumes about the type of man he was. I miss him dearly. The photo was taken, I believe, at the Hocker hunting camp in Perry County, Pennsylvania. His sisters Anna and Betty Jean can be seen in the… read more