I've been researching Ulrich Huber of Adams and York County recently. Here's a transcript of the petition to partition his York County property put forth by his son Henry Hoover.
Thanks to the Digital Public Library of America's blog post I found the German Digital Library. The goal of the library is "to offer everyone unrestricted access to Germany's cultural and scientific heritage, that is, access to millions of books, archived items, images, sculptures, pieces of music and other sound documents, as well as films… read more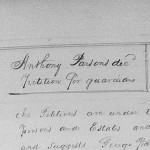 After learning that Anthony Parsons might be Sarah (Parsons) Leedy's father, I decided to see if I could find more information on him. From his tombstone, I know that he died in 1834. So, I decided to see if I could find any estate records for him on FamilySearch.org.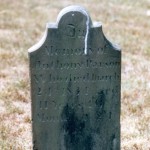 I've come to the realization lately that in my zeal for researching the Hacker/Hockers and Huber/Hoovers, there are quite a few of my family lines that I haven't done much work on. This weekend one of those lines opened up.
It's funny how a record that you dismissed as irrelevant—because it did not pertain to the person you were researching—can abruptly become relevant with additional research.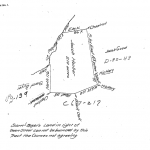 On 22 November 1717, Martin Kendig (Kendick, Kendrick, Cundigg) and John Herr (Heer) were warranted 5,000 acres in Lancaster County by the Proprietaries of Pennsylvania.[1] They, in turn, transferred this land to their fellow immigrants. John Taylor surveyed 210 acres from this warrant for Jacob Huber on either 24 or 28th January 1733.[2] The survey… read more
If you're familiar with William O. Wingeard's A German-American Hacker-Hocker Genealogy, you might have read the chapter on George Hocker (Frederick4, Johan Adam3, Christoph2, Stephen1). In it Bill freely admits that he had trouble continuing the family line from George and his wife Elizabeth. I'm not afraid to admit that he's causing me some consternation,… read more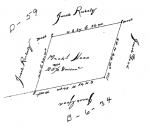 In my last post, "From Deed to Land Warrant and Back Again," I found that John Huber had patented 25 acres in Conestoga in right of Michael Hess and surveyed a 110-acre tract that he had purchased from Jacob Eshleman. My next step was to determine what happened to this tract. Did John sell it… read more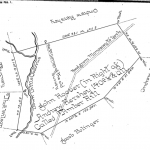 In reviewing some information on John Hoover (Ulrich1), I came across the following: "May also be the John [Hoover] who had 50 acres surveyed on May 10, 1768, in York Co. called "Timber Hill."[1] It sounded familiar, so I looked it up. The tract was warranted to Andrew Hershey on 24 October 1738 and patented… read more