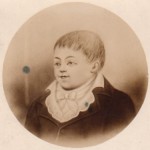 Caius Frederic Sophus Waage (aka Frederick) was born 17 Aug 1797 in Schleswig, Holstein, Denmark.[1] He studied at the University of Kiel in Germany and came to the United States in 1819.[2] The Biographical and Portrait Cyclopedia of Montgomery County Pennsylvania states about him: Frederick Waage (father) was born in the Dukedom of Holstein, Denmark,… read more
My Force family connection is through Jefferson Force (aka Forcey). He was born 9 Dec 1833 in Centre County, Pennsylvania and died 20 Oct 1910 in Burnside Township, Centre County, Pennsylvania. He was buried in Advent Cemetery in Pine Glen. When his wife, Susan (Mulhollan) Force, provided information for his death certificate, she did not know the names of his parents, nor where they were born. To this day, it's still a mystery. One I'd really love to solve!
There were two Henry Hubers living near Pequea and Beaver Creeks in the Martic/Conestoga/Strasburg/Lampeter township area in the mid-to-late 1700s. This post is about the family of the Henry Huber who married Catharine Good, daughter of Jacob Good.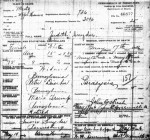 I just recently got the death certificate for the last of my direct ancestors who died after 1906—the year Pennsylvania started registering births and deaths at the state level, as opposed to the county level. Her name was Judith (Deysher) Snyder.